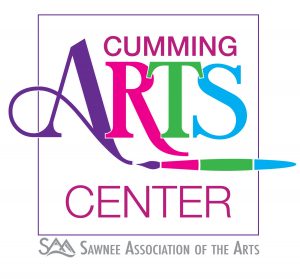 Important Notice
Though the Cumming Arts Center gallery and gift shoppe are temporarily closed
to the general public at this time, there will be occasional classes held. Social
distancing will be maintained, and masks are required for all attendees to these
classes.
You will find a list of currently scheduled classes below.
Please check back regularly regarding re-opening and hours of operation. If you
have signed up for a class or an event at the Cumming Arts Center, please call
678-936-6422 for updates regarding rescheduling or refunds. You will a return call.
Thank You,
The Board of Directors Cumming Arts Center
2020 Cumming Arts Center Class/Event Schedule
Cumming art center class list
Currently There are no classes being offered.
Further questions: Call Carole Kjellsen 678 634 9240
Cumming Arts Center
Events Calendar
You can display by day, week or month and list the medium you are interested in by selecting one from the "Category" drop down menu.
Hover over the event in the calendar to see the description. Click on the event to register. Open Studio is in Blue.