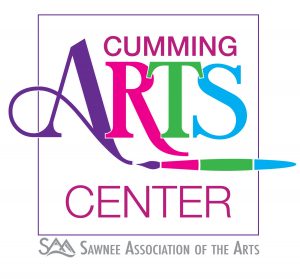 Important Notice
The Board of Directors of the Cumming Arts Center has decided to temporarily close the Arts Center based on information regarding the current situation involving the risk of COVID 19."We are erring on the side of caution in the effort to protect our members and supporters of the arts."
Please check back regularly for updates regarding re-opening and hours of operation. If you have signed up for a class or an event at the Cumming Arts Center, please call 678 936 6422 for updates regarding rescheduling or refunds. You will receive a return call.
Thank You,
The Board of Directors Cumming Arts Center
2020 Cumming Arts Center Class/Event Schedule
Cumming art center class list
No classes
No classes
Cumming Arts Center
Events Calendar
You can display by day, week or month and list the medium you are interested in by selecting one from the "Category" drop down menu.
Hover over the event in the calendar to see the description. Click on the event to register. Open Studio is in Blue.