Welcome
Important Notice
The Board of Directors of the Cumming Arts Center has decided to temporarily close the Arts Center based on information regarding the current situation involving the risk of COVID 19."We are erring on the side of caution in the effort to protect our members and supporters of the art.
The March and April Membership meetings at the United Way Bldg. have been canceled, following the guidelines that assemblies of 10 or more people are asked not to convene for next 8 weeks. Also the Cumming Arts Center will be closed until further notice. We continue to accept applications for "Springtime in the City" and the "Open Air Artists' Market". When it is decided you will be updated with the revised dates. Any questions? Please call 678 634 9240 or 678 936 6422
Thank You,
The Board of Directors Cumming Arts Center
For more information about COVID-19 click here→World Health Organization
Are you an aspiring artist? A weekend hobbyist? A dedicated professional? The Cumming Arts Center has something to offer everyone. With over 100 members working in a dozen or more media, including oil painting, pottery, wood, jewelry,fiber and textiles, acrylics, mixed media, photography, watercolor, pastels, charcoal and pencil drawing, you can find a kindred spirit.
Our meetings are a time to meet fellow artists and craftspeople, see new trends and techniques, and improve your skills through interesting and enjoyable programs. Ever wanted to exhibit your goods in a public show?
The Cumming Arts Center sponsors two shows a year and numerous exhibits. Please come as our guest to any of our meetings. We are interested in you, your works, and your story.
On Thursday, March 5 the Cumming Arts Center opened its second and newest exhibit for 2020. This exhibit will run through April 2020. Because CAC is temporarily closed to the public due to COVID 19, this exhibit can NOW be viewed on this Website. In the menu bar just click on "Virtual Gallery Current Exhibit". Most of the artworks posted on that page are FOR SALE.
At this time both of the below events have been postponed until the Fall 2020. Details to follow.
We are now accepting applications for our April 2020 "Springtime in the City"
This is a MEMBERS ONLY show. Please click "Springtime in the City" in the menu
bar for Prospectus and Application Forms
In addition we are also now accepting Vendor Applications (open to members and non-members). Click "Open Air Arts Market" in the menu bar for Prospectus and Applications
AAA
Please click on Classes in the Menu bar for a list of classes currently being offered by our talented teachers
If you have any old Christmas ornaments you would like to donate, please bring them to the Cumming Arts Center. We will give them a new life for next Christmas.
In Everything We Do, Something is Created
We meet once a month the United Way building in Cumming, Ga. Click the link above to see our schedule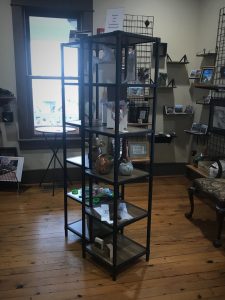 We sponsor Exhibitions, Sales and the annual Christmas Festival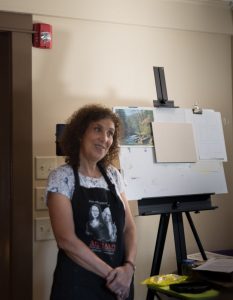 Check out the Class Schedule. We offer classes in many different mediums