After some renovations the Cumming Arts Center at the Brannon-Heard House has re-opened.
Thursday, Friday, Saturday from 11AM to 5PM, and we continue to offer our classes.
see below for Special Hours during the Holiday Season
December 10th through Jan 6th.
At the Cumming Arts Center Nativities of the World
Closed on Mondays, and Open Tues – Sat 11 – 5 and Sundays 2 – 5.
Closed Thanksgiving Day, Christmas Eve and Day, New Years Eve and Day
Don't miss this opportunity….Learn how light and shadows affect your painting…two day workshop with acclaimed artist Bonnie Flood…Space Limited…January 8th and 9th 2020…..Click for more details and sign up → https://sawneeart.org/events/how-light-and-shadows-affect-your-painting/
THE 2020 CALENDARS ARE NOW AVAILABLE AND CAN BE PICKED UP/PURCHASED AT THE CUMMING ARTS CENTER AT A COST OF $10
Welcome
Are you an aspiring artist? A weekend hobbyist? A dedicated professional? Sawnee Association for the Arts has something to offer everyone. With over 100 members working in a dozen or more media, including oil painting, pottery, wood, jewelry, fiber and textiles, acrylics, mixed media, photography, watercolor, pastels, charcoal and pencil drawing, you can find a kindred spirit.
Our meetings are a time to meet fellow artists and craftspeople, see new trends and techniques, and improve your skills through interesting and enjoyable programs. Ever wanted to exhibit your goods in a public show?
SAA sponsors two shows a year. Please come as our guest to any of our meetings. We are interested in you, your works, and your story.
In Everything We Do, Something is Created
We meet once a month the United Way building in Cumming, Ga. Click the link above to see our schedule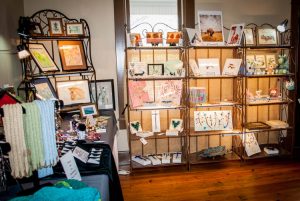 We sponsor a Spring Exhibition/Sale and the annual Christmas Festival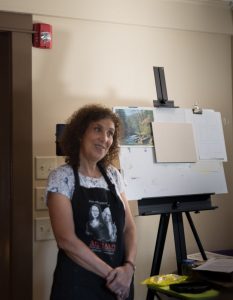 Check out the Class Schedule. We offer classes in many different mediums