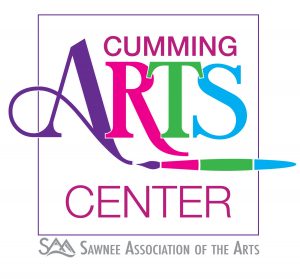 2023 Class/Events Calendar
2023 Cumming Arts Center
Class Schedule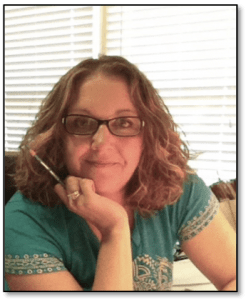 PRIVATE DRAWING LESSONS
Instructor: Kris Straukas
Private Drawing Lessons are available for the advanced beginner to advanced student, ages 13 years old to adult. Lessons are tailored to each student.
Please Click Here to contact kris for complete private lesson information, questions, and registration payment form
ADDITIONAL ART CLASSES BY KRIS STRAUKAS
DRAWING STUDIO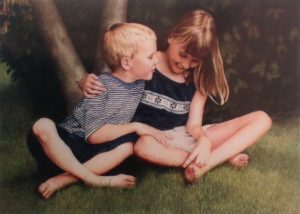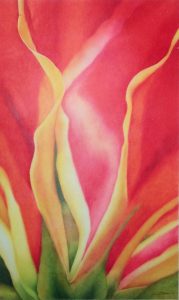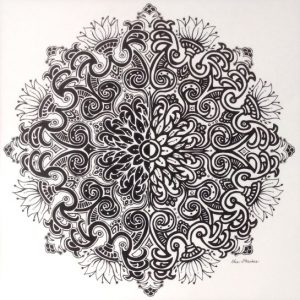 Drawing Studio sessions will allow artists to work on their drawing projects with support of an instructor to help achieve their artistic goals.
One of the most difficult tasks artists complain about is scheduling a dedicated time to work on their art. Drawing Studio is the perfect opportunity to carve out some quality time, work among fellow artists, help inspire one another, and get the creative juices flowing! The instructor will be available to help with composition, transferring, layout, studio tips and 'tricks of the trade', along with demonstrations of pencil techniques and different drawing products.
Artists will have the option of using their own photo references, or collaborate with the instructor and fellow artists to creating still-life set ups. Artists will bring their own drawing supplies, snacks and beverages, and/or iPad/Tablet for photo references. Drawing Studio is available for ages 13yrs thru adult. It is highly recommended to have completed a basic drawing class or mastered basic drawing skills prior to attending Drawing Studio. Click Here for Kris' Artist Bio.
Cost: $20.00 Per Two Hour Session
Drawing Studio – Evening Sessions: Every Tuesday – 5:30PM to 7:30PM – FOR ONLINE REGISTRATION AND PAYMENT CLICK HERE
ENCAUSTIC PAINTING FOR BEGINNERS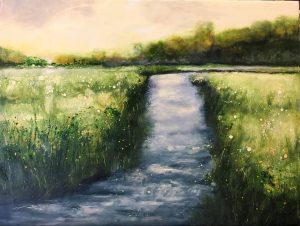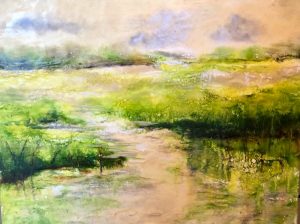 This class will teach you the basics in Encaustic painting. Learn how to melt the medium and keep it within a safe working temperature, tools required and safety precautions to get you started. Experiment with different materials to create an 8 x 8 collage. All materials are included. What is Encaustic Painting? The word "Encaustic" is a Greek word meaning "to heat or burn in". Encaustic medium is made of natural Beeswax and Damar Resin (crystallized tree sap). The beeswax and resin is melted, pigment can be added, and applied in layers to a porous surface with brushes and other tools. Wax layers are then reheated to fuse it to the previous layer. Encaustic mediums and paints are a versatile, spontaneous medium. They can be re-melted to create different effects, layered in opaque or translucent layers, modeled, textured, scraped, sculpted, polished, or combined with a variety of materials to create collage works. Unlike other paints, encaustic is never wet or dry – it goes from a liquid to a solid state and back again in seconds, allowing additional layers to be added immediately.
Dates Available: September 22nd
TIME: 10AM to 3PM
Cost: $145.00 – Materials included.
FOR MORE INFORMATION, ONLINE REGISTRATION AND PAYMENT CLICK

HERE
AMIGURUMI CROCHET FOR BEGINNERS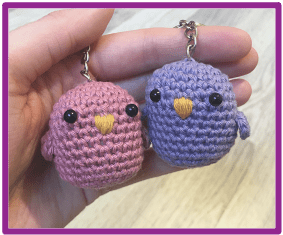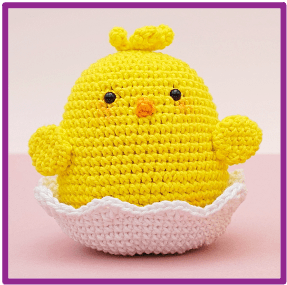 What is Amigurumi? Amigurumi is a Japanese term that refers to the beautiful and artful technique of crocheting stuffed whimsical animals, dolls and other 3-D objects.
This three-hour beginner class will provide instruction to learn basic Amigurumi stitches and create a baby bird key chain or baby Chick. Workshop will include pattern, with detailed instructions and pictures. It is recommended that students are familiar with the following basic crochet stitches: single crochet, slip stitch, chain stitch, double and triple crochet stitch.
This class is perfect for Parent/Child class! Minimum age for children is 10 years old.
MATERIAL LIST CLICK HERE.
DATES: September 14th
Time: 10AM to 1PM
Cost: $40.00 per person
For more information, online registration and payment click

Here

.
POSTPONED and

WILL BE RESCHEDULED
Introduction to Plein Air Painting
Instructor: Mary Negron
THIS CLASS LISTING IS UNDER CONSTRUCTION AND WILL BE AVAILABLE SHORTLY!
What you'll learn:
How to paint outdoors with confidence
How to make outdoor sketches
How to mix color outdoors using a limited palette
How to create composition confidently
Break free from the studio limitations
This workshop will give you a step-by-step introduction to Plein Air painting.
This class will be using a limited palette to focus on technique and harmo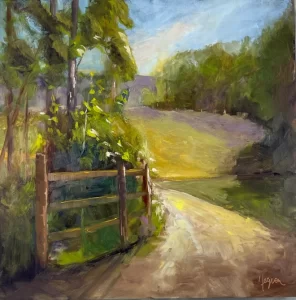 WATERCOLOR PAINTING STUDIO
Instructor – Hal Schwab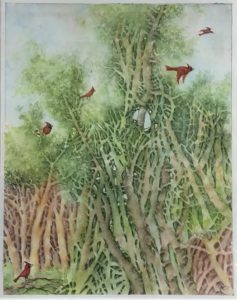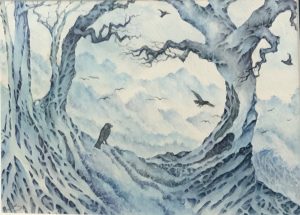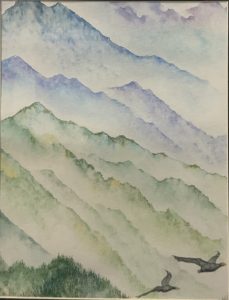 Watercolor Painting Studio will allow beginning level students, to work on their painting projects with the support of an instructor to help achieve their artistic goals. One of the most common fears is the lack of control of the media and not being able to paint detail. A small, simple start along with constant practice will lead the student to achieve results in watercolor they never imagined! Students will bring their own supplies, snacks and beverages, photo references or collaborate with the instructor and fellow artists to create still-life set ups.
Watercolor Painting Studio is available for ages 18yrs thru adult. Click Here for Recommended Material List. Click Here for Hal's Artist Bio.
NEW WEDNESDAY DATES!!
DATES: Every Saturday & Wednesday (Unless Noted)
TIMES: Two Hour Sessions – Saturdays: 1:00PM to 3:00PM or 3:00PM to 5:00PM. Wednesdays: 3:00PM to 5:00PM
COST: $30.00 Per Two Hour Session
CLICK HERE FOR SATURDAY STUDIO REGISTRATION & PAYMENT
CLICK HERE FOR WEDNESDAY STUDIO REGISTRATION & PAYMENT
s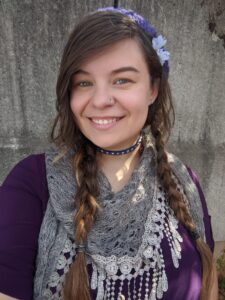 PRIVATE DIGITAL ART WITH PROCREATE LESSONS
Instructor: Abby Hermes
Private Digital Art with Procreate Lessons are tailored to each student. Click on the link below to contact Abby about lessons!
Please Click Here to contact ABBY for complete private lesson information, questions, and registration payment form
ADDITIONAL ART CLASSES BY ABBY HERMES
Drawing FUNdamentals
Instructor – Abby Hermes
This four week course covers the fundamentals of drawing in a fun and relaxed atmosphere! We will cover line drawing, placement and proportion of objects, perspective, shading, and other basics to help build skill in drawing while finding and refining your personal artistic style.
Date: Four Week Course – Fridays – Dates: TBA Time: 11AM – 1PM
Level: Beginner Ages: Adult Cost: $200.00 per person Min: 3 Max: 10
Materials:
Drawing Paper (80 – 100lb) Spiral Bound Pad: One 6B Graphite Pencil: White Polymer Eraser
CLICK HERE FOR REGISTRATION AND PAYMENT
Digital Art for Beginners with Procreate Workshop
Instructor – Abby Hermes
This Course covers the basics of drawing in the Procreate App for the iPad. Students will learn the basics of the program such as:
1) How to draw using various techniques with digital brushes, layers, filters, masks, etc.
2) How to create brushes and use shortcuts for a smoother drawing experience.
3) How to structure & export your work for Print and Social Media.
4) And organizational tricks of the trade to keep your App tidy and easy to sort through.
*Some drawing experience is preferred but not required for this class.
*Students must own an iPad Pro, Apple Pencil, and the Procreate App prior to class start.
Two Dates Available: TBA
Time: 12:00pm – 2:30pm
Level: Beginner Ages 13 thru Adult Cost: $55.00 per person
CLICK HERE FOR REGISTRATION AND PAYMENT
Fine Art Drawing Workshop for Children
Instructor – Elizabeth Porcel
Each workshop will consist of an art history moment, demonstrations of technique and completion of one to two formal exercises. The children will also let their creativity run with a free draw at the end where they can choose to incorporate some of the techniques we've practiced.
We will alternate through three thematic workshops. Each workshop will feature new components every time it's taught so, children can build their skills. We will explore each concept through a variety of drawing materials including graphite, charcoal, alcohol markers, acrylic paint markers and watercolor. It's recommended for children to wear play clothes or a smock over their clothes – just in case. Parents may reach out to the instructor with questions at EKPorcel@gmail.com.
Alternating Class Themes: Abstraction & Mark Making; Sighting & Perspective and Portraiture. Please see registration form for full schedule. PLEASE NOTE NEW TIME.
DATES: Mondays – TIME: 5:00PM – 7:00PM AGES: 8 thru 13 Years Old.
COST: $30 per person per class. $25 per person per class if you book 2 or more classes at one time.
All materials will be included – a $5 cash material fee is requested the day of class.