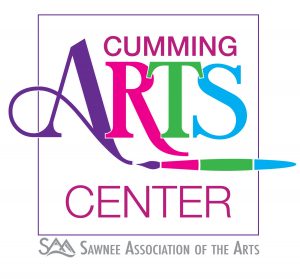 2021 Cumming Arts Center Class Schedule/Registration/Payment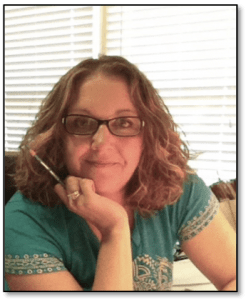 Private Drawing Lessons
Instructor: Kris Straukas
Private Drawing Lessons are available for the advanced beginner to advanced student, ages 13 years old to adult. Lessons are tailored to each student. In-person instruction will begin April 1st at the Cumming Arts Center.
Please Click

Here

to contact kris for complete private lesson information, questions, and registration payment form.
ADDITIONAL ART CLASSES BY KRIS STRAUKAS
DRAWING STUDIO
Drawing Studio sessions will allow artists to work on their drawing projects with support of an instructor to help achieve their artistic goals.
One of the most difficult tasks artists complain about is scheduling a dedicated time to work on their art. Drawing Studio is the perfect opportunity to carve out some quality time, work among fellow artists, help inspire one another, and get the creative juices flowing! The instructor will be available to help with composition, transferring, layout, studio tips and 'tricks of the trade', along with demonstrations of pencil techniques and different drawing products.
Artists will have the option of using their own photo references, or collaborate with the instructor and fellow artists to creating still-life set ups or booking (clothed) models (additional model fee). Drawing Studio is available for ages 13yrs thru adult. It is highly recommended to have completed a basic drawing class or mastered basic drawing skills prior to attending Drawing Studio. Day and Evening sessions available staring April 6, 2021. CDC guidelines will be followed and masks are required. Click Here for Kris' Artist Bio.

Drawing Studio – Day Sessions: Every Tuesday – 1PM to 4PM – FOR ONLINE INFORMATION & REGISTRATION CLICK HERE
Drawing Studio – Evening Sessions: Every Wednesday – 5:30PM to 8:30PM – FOR ONLINE REGISTRATION AND PAYMENT CLICK

HERE
ENCAUSTIC PAINTING FOR BEGINNERS
What is Encaustic Painting? The word "Encaustic" is a Greek word meaning "to heat or burn in". Encaustic medium is made of natural Beeswax and Damar Resin (crystallized tree sap). The beeswax and resin is melted, pigment can be added, and applied in layers to a porous surface with brushes and other tools. Wax layers are then reheated to fuse it to the previous layer. Encaustic mediums and paints are a versatile, spontaneous medium. They can be re-melted to create different effects, layered in opaque or translucent layers, modeled, textured, scraped, sculpted, polished, or combined with a variety of materials to create collage works. Unlike other paints, encaustic is never wet or dry – it goes from a liquid to a solid state and back again in seconds, allowing additional layers to be added immediately.
This class will teach you the basics in Encaustic painting. Learn how to melt the medium and keep it within a safe working temperature, tools required and safety precautions to get you started. Experiment with different materials to create an 8 x 8 collage. All materials are included. CDC guidelines will be followed and masks are required.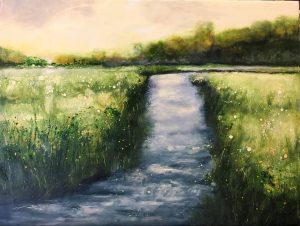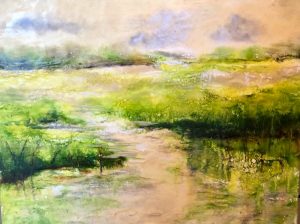 Dates – Three Available to Choose From:
Fri. May 21st – 10AM to 3PM
Fri. June 11th – 10AM to 3PM
Cost: $125.00 – Materials included.
Location: The Cumming Art Center – Upstairs Classroom.
FOR MORE INFORMATION, ONLINE REGISTRATION AND PAYMENT CLICK

HERE
amigurumi crochet for beginners
What is Amigurumi? Amigurumi is a Japanese term that refers to the beautiful and artful technique of crocheting stuffed whimsical animals, dolls and other 3-D objects.
This three-hour beginner class will provide instruction to learn basic Amigurumi stitches and create a sphere, egg or ice cream cone. Workshop will include pattern, with detailed instructions and pictures. It is recommended that students are familiar with the following basic crochet stitches: single crochet, slip stitch, chain stitch, double and triple crochet stitch. CDC guidelines will be followed and masks are required. MATERIAL LIST CLICK HERE.
DATES:
WED. MAY 12th – 10am to 1pm
For more information, online registration and payment click H

ere

.
Amigurumi Crochet Workshop – Patrick the Giraffe
What is Amigurumi? Amigurumi is a Japanese term that refers to the beautiful and artful technique of crocheting stuffed animals, dolls and other 3D objects.
This workshop is for the advanced beginner that is familiar with basic Amigurumi and crochet stitches; the magic ring, single crochet stitch, slip stitch, the increase stitch and invisible decrease stitch. Kris will teach you how to crochet 'in the round" using the Magic Ring and a series of increase and decrease stitches to create the adorable Patrick the Giraffe! Workshop will include pattern, with detailed instructions and pictures. If you are unable to finish your giraffe during the workshop, there will be an opportunity to attend a free open studio session for any additional help needed. MATERIAL LIST CLICK HERE.
If you need to learn the basic Amigurumi stitches, Kris is holding a beginner workshop where you will learn how to make an egg, sphere or ice cream cone.
DATES:
Wed. may 19th-10am to 1pm
For more information, online registration and payment click

here

.
Felt Flowers:
Fri. June 4th – 6PM to 9PM
Fri. July 30 – 6PM to 9PM
REGISTRATION INFORMATION TO FOLLOW
Barbara Wild …… How to Draw Animals from Simple Shapes
June 2nd, 9th, 16th and 23rd
Time: 10 AM – 12 Noon
Age 16 or older
$65 for 4 classes
Class minimum: 6 students
CDC class guidelines will be followed.
Cancellation Policy: May cancel up to two weeks before June 2nd after that date which is May 19th there is no refund
FOR MORE INFORMATION, REGISTRATION and PAYMENT
"Painting: Oil or Acrylic"
Instructor: Elizabeth Stallings
Summer 2021
Level: Adults, All Skill Levels
Elizabeth Stallings
Class times: 10:30AM REGISTRATION – 12:30PM
Class Fee: $180.00 (includes all six classes)
Minimum Number Of Students: 6
IN PERSON CLASS DATES..JULY 13, JULY20; JULY27, AUGUST 3, AUGUST 10, AUGUST 17
CLICK HERE FOR MORE INFORMATION, REGISTRATION AND PAYMENT
Leather Crafting
Tom Slavicek
Tom Slavicek has been leather crafting since he was a Boy Scout, when he earned his Leatherwork Merit Badge on his way to becoming an Eagle Scout. After a 37-year career serving young people, Tom retired in 2011 and he and his wife, Karen, moved to Dahlonega, GA. His enjoyment of working with leather is coming to fruition through his crafting of various styles of pouches and bags, with the added feature of inscribed images on the front of the pouches. Tom uses a wood-burning tool to inscribe the images free hand directly onto the leather. The color on the bags is created by adding India Inks and/or acrylic leather paints. Each pouch is a unique work of art, and no two are alike. Tom teaches at numerous venues across north Georgia, including at several craft schools: John C. Campbell, Arrowmont, William Holland, and others.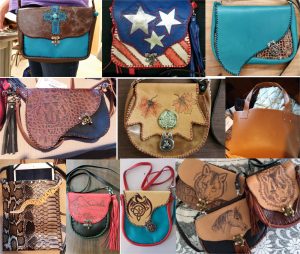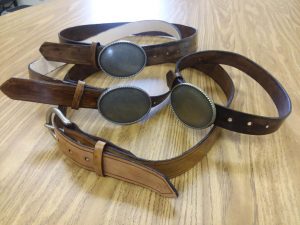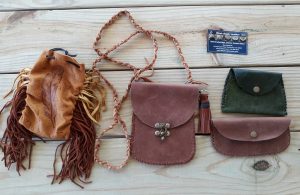 Leather Crafting (SHOULDER BAGS OR ACCESSORIES)
S

aturday, June 19th 11am – 4 pm
Saturday July 10th 11am – 4 pm Complete the project in one day
FOR MORE INFORMATION, REGISTRATION AND PAYMENT
Leather Crafting (Accessories)
2 to 3 hours:

Complete your project in one class
Thursday June 24th 11AM – 2 PM
Wednesday July 7th 11 AM – 2 PM
Minimum number of students: 3 (Maximum number of students 8-12)
Paint a t-Shirt
PAINT A T – SHIRT
SATURDAY JUNE 5TH one class only
TIME: 1 PM UNTIL EVERYONE FINISHES THEIR SHIRTS
Age

s: 12 and up
CLASS FEE: $20
FOR MORE INFORMATION, CLASS REGISTRATION AND PAYMENT CLICK HERE
My name is Darlene Sudderth. I'm a life long resident of Forsyth County. I love to paint, create all kinds of crafts, and write short stories of life long ago from old stories my father used to tell me when I was a child. I'm a mother of 4 and grandmother of 11. I attended Forsyth County High School and started my love of painting there. I've always loved to draw and as a child drew on everything….including an old white car we had. Daddy allowed me to draw Betty and Veronica from the Archie comic books on the back truck hood!! Big fun!!! My formal training began in front of my T.V. set with the legendary two… "Bob Ross and Bill Alexander." I painted along with these two wonderful artists and then gave up painting when my children came along. After that, I mostly just dabbled now and then and drew things for the kids and grandkids for school until my son asked me to do a portrait of his wife. That was 5 years ago. I've been painting strong from that time on. I have furthered my education in photo realistic painting with artist Michael James Smith from the U.K. I love painting realistic landscapes and doing portraiture. I also enjoy rendering realistic pastel paintings of animals and people. I am still currently furthering my education with the Michael James Smith Art School and hope to pass along what I've learned to other budding artists to enjoy and learn from
JOHN KIRKPATRICK ABSTRACT EXPRESSIONISM

F

U

N

W

I

T

H

ABS

T

RA

C

T

E

X

PRE

SS

YOU

R

SE

LF!
CLASS DATE: WEDNESDAY, JULY 21, 2021
CLASS TIME: 1 P.M. TIL 3 P.M.
INSTRUCTOR: JOHN KIRKPATRICK
PRICE: $20
NEED TO BRING: PLEASE BRING AN APRON/SMOCK OR OLD T-SHIRT YOU DON'T MIND GETTING DIRTY
SUPPLIES: WILL BE PROVIDED –
acrylic paints/8×10 canvas/brushes/tools
CLASS MINIMUM…4 STUDENTS
AGE GROUP: 12 and up
CLASS DESCRIPTION:
Learn to create an abstract piece of artwork in the expressionism style. John will guide the students through the creation of a finished piece of artwork using vibrant colors and different painting techniques.
Abstract Expressionism is a form of abstract art that started in New York in the 1940's and 1950's. It shows emotional expression and creative, action painting. It uses shapes, forms, colors, and textures to create its images. So, join the class and get ready to Express Yourself!
John Kirkpatrick Abstract Artist
John's Abstract Art – Expect the Unexpected!
John is an Abstract Artist, but his love is Abstract Expressionism. John's artwork is very bright with unexpected color combinations. He enjoys pushing the envelope to see what he can create.
John's medium is acrylic because of the versatility it offers and its many vibrant colors. Acrylic gives him greater fluidity and freedom to create his paintings.
His inspiration is music. John plays loud rock music, the louder the better, that lets him reach his creative soul and inspire him. It is the one and only way for him to paint.
John is self-taught and is inspired by Jackson Pollock the American Modern Artist that created Abstract Expressionism.
Website: johnsabstractart.com
FOR MORE INFORMATION, REGISTRATION AND PAYMENT CLICK HERE
FINNISHING YOUR PAINTING WITH A PALLET KNIFE
Bonnie Flood, who recently moved to SC, will return to the Cumming Arts Center in May 2021 and will be teaching this three day class.
Finishing Your Paintings using a Pallet Knife
tHREE SESSION CLASS…….May 5th, 6th and 7th 10AM – 4PM EACH DAY
Class Minimum 6
Class Cost: $385
Bring your lunch and beverages
Social distancing in classrooms
Classes are in upstairs classroom
CDC guidelines are observed at the Cumming Arts Center
FOR MORE INFORMATION, ONLINE CLASS REGISTRATION AND PAYMENT CLICK HERE