PLEASE NOTE: the Cumming Arts Center's Hours are 11am-3pm Thur., Fri. and Sat.

d 11111Sat. 11am to 3pm.
We will be adhering to CDC guidelines. IF you ar
e not fully vaccinated, we request that you please wear a mask while visiting.
Events/Exhibits/ Classes
Cumming Arts Center
Calendar
Each year, Sawnee Association of the Arts dba Cumming Arts Center puts on numerous exhibits including:
2021 Festival of Trees
Christmas Festival 2021

"Vendors and local artists lined the halls of the Forsyth Conference Center as the Cumming Arts Center hosted its 18th annual Christmas Arts and Crafts Festival on Saturday, Nov. 20 to Sunday, Nov. 21.
Vendors selling food, ornaments, jewelry and more hustled their wares and greeted each spectator with a friendly smile. Not only were adults able to find carefully-crafted and handmade items, but kids could shop at the Elf Corner and find goodies for $5 or less, allowing children to help out with the holiday shopping.
One to four-foot tall Christmas trees sat at the entrance of the event, inviting people to take a tour of the Festival of Trees. Like years past, each tree was decorated by local artists from the Cumming Arts Center.
Families were also able to take photos with Santa in his sleigh, allowing kids to make sure he knew what toys and treats might be on their wish lists this holiday season."
Preparing for Christmas Festival 2022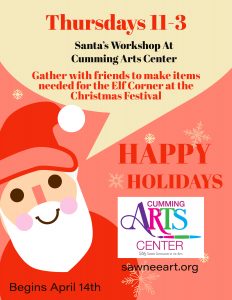 Plus a number of current art shows and exhibits
Current Gallery Exhibit AT CAC
"OH,THE PLACES WE GO"
OPEN NOW THROUGH MAY 28, 2022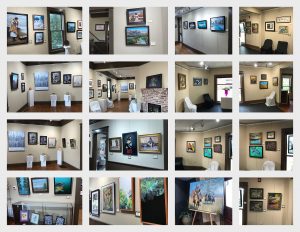 PARTICIPATING ARTISTS
Susan James,

Ken Wilkins,




Kathy Gamble,

Randy Linder,




Mary Sell,

Ruby Bagby,

Bert Grant,

Charlotte Gardner,




Chris Fontenot,

Vicki Gladden,




Bunny Salter,

Kay Money,




Allen Money,

Donna Tisdale,




Martha Whidden.

Ruth Jones,




Ginger Malone,

Debbie Greenlee,




Susan Hilla,

Diana Craver,




Lois Colby.

Garry Colby,




Lorraine Hancock


The Cumming Arts Center is showing a new exhibit of artwork from our Sawnee Association of the Arts members, with a display of their art that represents their travels and a

restocked gift shop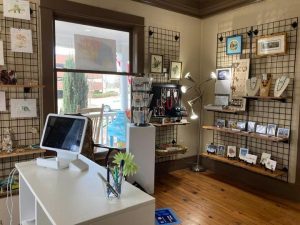 OPEN NOW CAC's LATEST OFFSITE EXHIBIT AND SALE
210 Industrial Park DR, Cumming, GA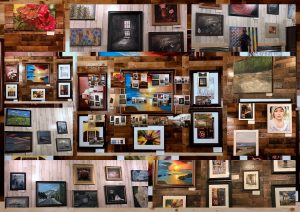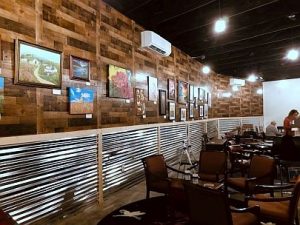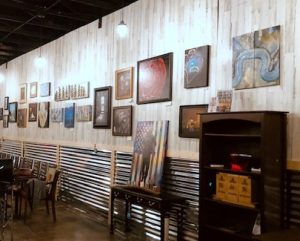 Sixty-Seven Works of Art by Eighteen Local Artists
Angela Accarino, Ruby Bagby, Janet Blethen, Diana Craver, Kathy Gamble, Vicki Gladden, Bert Grant, Lorraine Hancock, Ruth H. Jones, Ginger Malone, Kay Money, Mary Negron, Victoria Nelson, Bunny Salter, Kris Straukas, Darlene Sudderth, Janet Winter, Phil Winter
WINTER HOURS
Monday-Wednesday | Closed
Thu & Fri | 5-10pm – Gift Shop & Tasting Room
Sat | Noon-10pm – Gift Shop & Tasting Room
Sun | Noon-6pm – Gift Shop & Tasting Room
TOURS OFFERED THUR-SUN THROUGHOUT THE DAY
(NO APPOINTMENT NEEDED)
Ongoing Art Display
Rock Solid Brewery 345 Gilmer Ferry Road., Ball Ground, GA 30107
Exhibiting Artists: RUBY BAGBY, KATHY GAMBLE, BERT GRANT, SUSAN HILLA
JOHN KIRKPATRICK, ART MCNAUGHTON, KAY MONEY
BUNNY SALTER, DARLENE SUDDERTH
CLICK BELOW to DOWNLOAD PRINTABLE LABELS↓↓↓
Print your downloaded labels, complete and cut a tag for each entry and attach the appropriate one to each work of art, Staple each label on the wires for hanging the 2-D art or attach it to the bottom or side of any 3-D art
C
Photos of Past Exhibits and Christmas Festivals
Springtime in the City
@ Cumming Arts Center
Christmas Festival
@ Lanier Tech