PLEASE NOTE: The Cumming Arts Center is now OPEN, Thur., Fri. and Sat. from 11am to 3pm. We will be adhering to CDC guidelines. We request that you please wear a mask while visiting.
Each year, Sawnee Association of the Arts dba Cumming Arts Center puts on numerous exhibits including:
Festival of Trees
Nativities of the World
Christmas Festival
Plus a number of art shows and exhibits
2022 Calendar
SAA/CAC 2022 Calendar Contest Thanks to all of the talented artists who participated in the 2022 Calendar Contest. Voting has ended and CONGRATULATIONS TO ALL THE WINNERS posted on the "2022 Calendar Page". The 2022 calendar will soon available for sale.
Events/Exhibits/ Classes
Cumming Arts Center
Calendar
CUMMING ARTS CENTER LIVE ART EXHIBIT AND SALE
"ROTATION 3" is Open Starting Sept. 9 through Nov. 19 11am to 3pm Thur., Fri. and Sat.
Participating Artists: Ruby Bagby, Marilyn DeCusati, Kathy Gamble, Vicki Gladden, Bert Grant,
Debbie Greenlee, Lorraine Hancock, Arris Grace Hodge, Susan Kennedy, John Kirkpatrick,
Carole Kjellsen, Ginger Malone, Kay Money, Allen Money, Bunny Salter, Kris Straukas,
Janet Winter, Phil Winter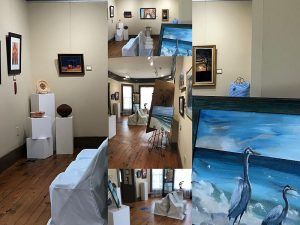 CONGRATULATIONS TO OUR JURIED ROTATION 3 CONTEST WINNERS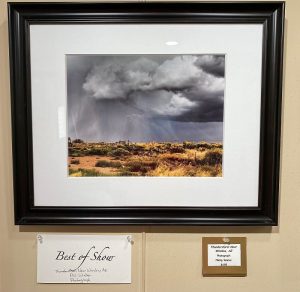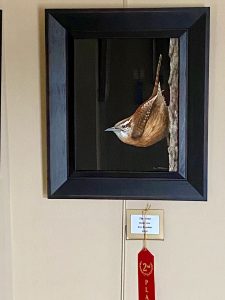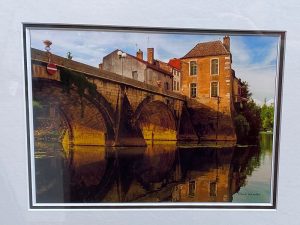 Thunderstorm Near Winslow, AZ-Phil Winter- The Wren-Kris Straukas-2D-2nd Place Verdun-Sur-Le-Doubs, France-Phil Winter-
Photograph-Best of Show Photograph-3rd Place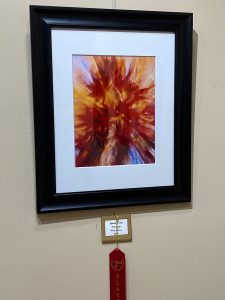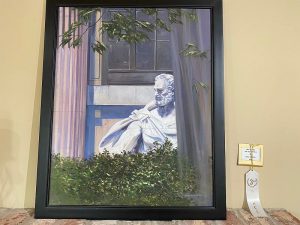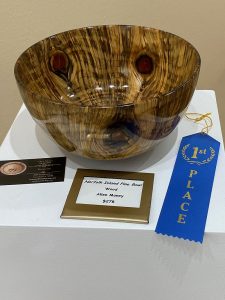 Splash of Fall-Phil Winter- Out of Time & Out of Place-Susan Kennedy-2D-3rd Place Norfolk Island Fine Bowl- Wood
Photograph- 2nd place Alan Money-1st Place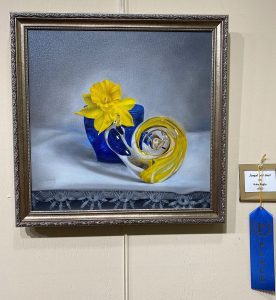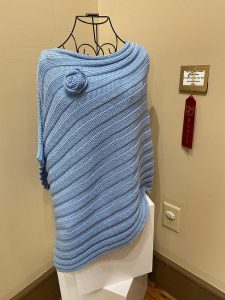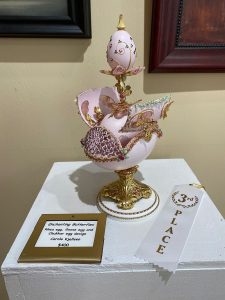 Jonquil & Snail-Ruby Bagby-2D-1st Place Hand Knitted Poncho with Flower Enchanting Butterflies – Rhea egg. Goose egg and
Fine Merino Wool-Sky Blue- Marilyn DeCusati- 2nd Place Chukkar egg design- Carole Kjellsen-3rd Place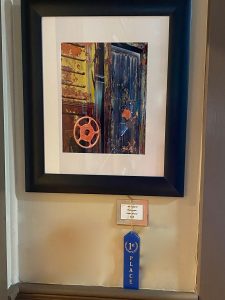 All Aboard -Janet Winter-Photograph- 1st Place Symmetry-Photo Encaustic-Vicki Gladden-Honorable Mention
In addition

a special

exhibit

by, documentation artist and architect, Sri Krishna Swamy. This gold plated, brass plaque depicts an engraved copy of the Declaration of Independence and the Preamble to the Constitution with signatures and embossed patriotic figures. This plaque is on loan for a limited time to CAC from the Swamy family.
ALSO Please visit our GIFT SHOP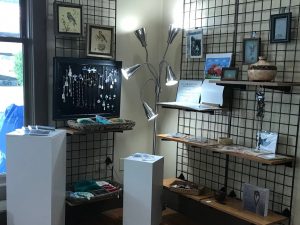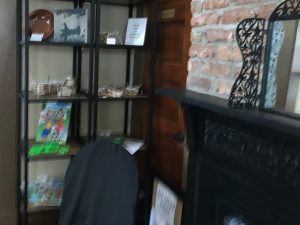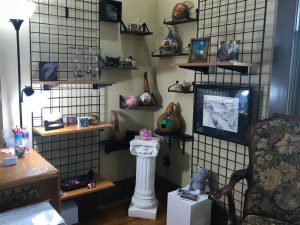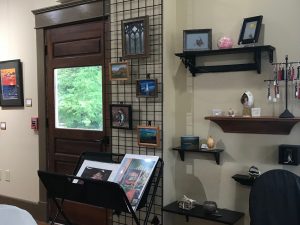 COME SHOP US……. WE HAVE A FINE SELECTION OF ORIGINAL ART AND CRAFT GIFTS
CUMMING ARTS CENTER
Located at the Historic Brannon-Heard House
111 Pilgrim Mill Road, Cumming, Georgia 30040
678-936-6422
Off premises Art Display
Rock Solid Brewery 345 Gilmer Ferry Road., Ball Ground, GA 30107
Exhibiting Artists: RUBY BAGBY, KATHY GAMBLE, BERT GRANT, SUSAN HILLA
JOHN KIRKPATRICK, ART MCNAUGHTON, KAY MONEY
BUNNY SALTER, DARLENE SUDDERTH

C
Photos of Past Exhibits and Christmas Festivals
Springtime in the City
@ Cumming Arts Center
Christmas Festival
@ Lanier Tech