Welcome to Cumming Arts Center
Be Ins

pired
Sawnee Association of the Arts has been around since the early 1970s and is now doing business as the Cumming Arts Center. We have a great membership base – over 100 strong. We work in every medium from paint to charcoal pencil drawing, to woodworking and jewelry making – and much more. Our monthly meetings is a time to socialize and learn. Each meeting we allow members to show us their latest creation and we hear from a guest speaker.
Being a member, you automatically get our monthly newsletter and have access to the Spring Show where you can exhibit and sell your art.
Membership starts at $50.00 for an individual or couple.
NOTE: If you join in October or later, you've paid for the next year!
Welcome!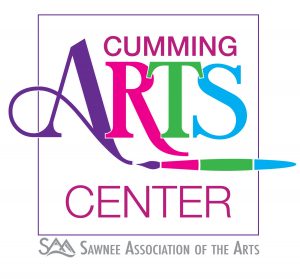 If you are an existing member, you can renew your annual membership using this button:
How Did You Hear About SAA?
We'd love to know how you heard about us. Let us know.
Our 2023 Officers
(PLEASE CLICK ON NAME AND TITLE FOR BIO.)