The Forsyth County High School Student Art Exhibit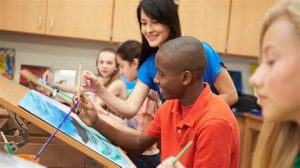 The Cumming Arts Center is pleased to announce the upcoming exhibit of 2-D and 3-D artwork featuring the students who attend the High Schools of Forsyth County. This includes students attending art classes at the Cumming Arts Center.
The Exhibit will open on December 2, 2021 and will run though January 29th, 2022. The exhibit will be open to the public during the Cumming Arts Center operating hours: Thursdays – Saturdays from 11am to 3pm. Admission is free. The Cumming Arts Center will be closed for Christmas and New Year Holidays.
This art exhibit has been made possible by a grant awarded by Sawnee EMC.
CLICK HERE FOR TO PRINT THE ART EXHIBIT PROSPECTUS,
CLICK HERE TO PRINT HANGING INSTRUCTIONS AND ARTIST I.D. LABELS.
Please read the following guideline information and contact SAA/CAC by calling 678-936-6422 or Carole Kjellsen at 678-634-9240 with any questions.
Important Dates:
Saturday, November 27th – Entry Submission Deadline
Monday, November 29th – 30th – Deliver Artwork to Cumming Arts Center: 1pm to 6pm
Thursday, December 2nd – Exhibit Opens
Tuesday, December 7th – Judging of Artwork and Ribbon Winners Placed.
Sunday, December 12th – Art Student Reception – Times To Be Announced
Saturday, January 29th – Exhibit Closes
Monday, January 31st – Artwork Pick-Up from 1pm to 6pm.
Guidelines:
Limit of one entry per student.
Size for 2-D art is limited to 18" by 24" and must be framed or created on a gallery wrapped canvas (1 ½ inch minimum on gallery wrapped canvas). All 3-D art is measured by height, width and depth and limited to 18" by 24" (width and depth), and maximum 24" in height. Students are asked to provide space requirements for 3-D art.
Students must submit artwork entry form by Saturday, November 27th and deliver artwork to the Cumming Arts Center Monday, November 29th or Tuesday, November 30th. Artwork not turned in by the 30th at 6:00pm will not be accepted.
Artwork must meet hanging requirements. Please see hanging requirement by clicking on the link above.
Artwork must have the Artist ID label affixed to your artwork by stapling it around the hanging wire on the back of your 2-D piece or attach to bottom of your 3-D piece. Artist ID labels can be found in the link above.
Student or parent will have to sign waiver of liability when checking in.
All Artwork must be picked up on January 31st from 1pm to 6pm. If student/parent is unable to pick up artwork on this date, please arrange for someone to pick up on your behalf. If artwork is not picked up it will be considered a donation to the Cumming Arts Center.