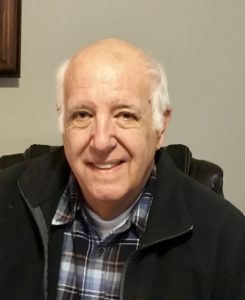 I graduated from the University of Dayton with a Bachelor's Degree in Mechanical Engineering. After a lengthy career selling Vacuum Pumps to the Chemical, Semiconductor and Powerplant Industries in Houston, TX area, my wife an I retired to Dawsonville, GA.
Looking for a hobby after retirement I began studying jewelry making at William Holland Lapidary School in 2011 and eagerly return each year to continue learning the intricate skills of jewelry making and design. In addition to doing custom work for a number of clients, I also attend and show my work at juried craft shows, including the Christmas Arts & Crafts Festival at Lanier Tech. This festival is the largest venue in which I showcase and sell my work. I recently taught a chainmaille class to approximately 15 youth at the Episcopal Church of the Holy Spirit on Pilgrim Mill Road in Cumming, GA.
Sign up
Complete the form below and submit. You will be directed to PayPal to provide your payment details.