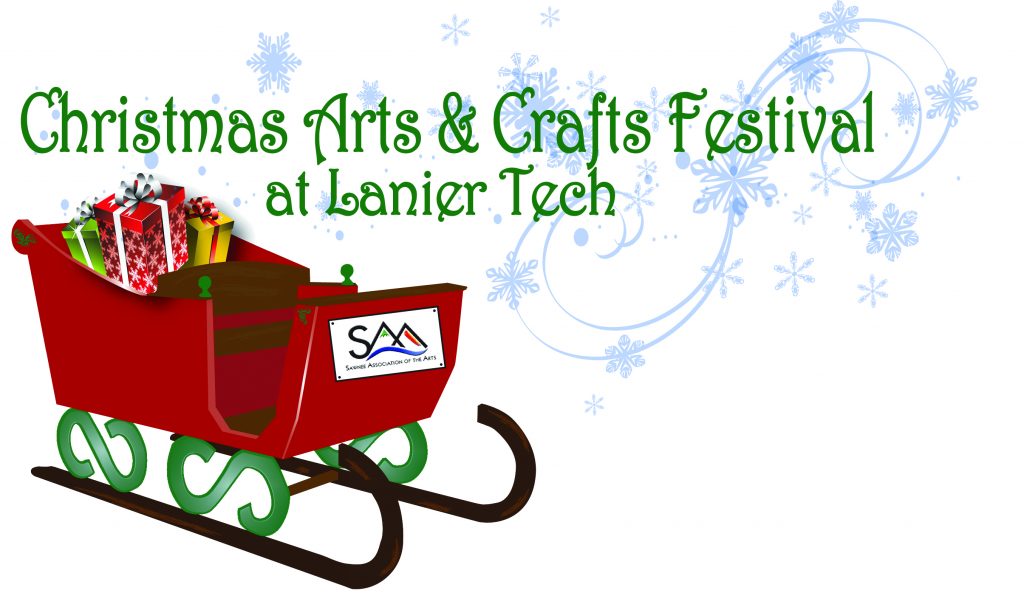 Christmas Arts & Crafts Festival at Lanier Tech
NOVEMBER 20TH & 21ST, 2021
Sawnee Association of the Arts (SAA) and the Cumming Arts Center is pleased to announce the Call for Entries to apply to the 18th Annual Christmas Arts & Crafts Festival at Lanier Tech!
This family-oriented community event is the largest arts and crafts festival in Forsyth County. Attractions include photos with Santa, photo opportunities on Santa's sleigh, and the Elf Corner Gift Shop (where children can shop). Holiday music will be playing throughout the event to welcome customers and to get everyone into the holiday spirit!
SAA and the Festival Committee are looking forward to an exciting festival this year since canceling the event in 2020 due to the Covid-19 pandemic. We value and appreciate the support of our past vendors and have missed their smiling faces and incredible talent!
The event will be held at the Forsyth Conference Center at Lanier Technical College, a secure indoor facility located at 3410 Ronald Reagan Blvd, Cumming GA 30041, conveniently located just east off GA-400, exit 13 and behind The Collections of Forsyth outdoor mall and major restaurants. The Forsyth Conference Center has on-site vendor parking and ample customer parking, unloading/loading dock, free Wi-Fi access, optional outdoor booth spaces and outdoor food vendor/food truck space, along with fresh food available on site.
The hours of the event are 9:00 AM to 5:00 PM on Saturday, November 20th and 10:00 AM to 4:00 PM on Sunday, November 21st.
PLEASE READ THE SHOW GUIDELINES AND APPLICATION INSTRUCTIONS CAREFULLY.
THE DEADLINE TO APPLY ONLINE OR BY MAIL HAS BEEN EXTENDED TO JUNE 27TH!!! ALL APPLICATIONS MUST BE SUBMITTED ONLINE OR POSTMARKED BY MAIL BY MIDNIGHT JUNE 27TH.
It is best to contact the festival committee by email at SaaChristmasFest@gmail.com if you have any questions. Please provide a phone number in your correspondence and we will do our best to answer any questions.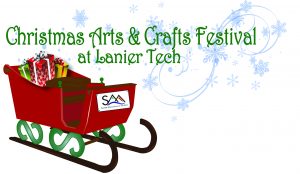 Christmas Festival Vendor Application Submission
Vendor application for check payments
Please print the following:
the 2021 Festival Guidelines
the 2021 Application instructions and form