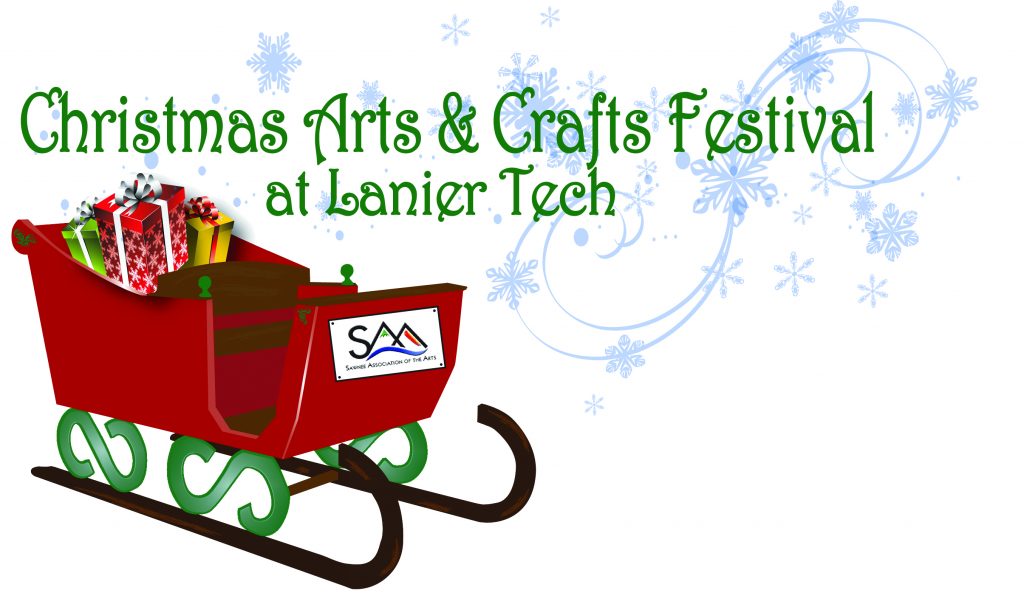 Christmas arts & crafts festival at lanier tech
SAA and the Festival Committee are deeply sorry to inform our vendors and customers of our decision to cancel this year's Christmas Arts & Crafts Festival at Lanier Tech.
Due to the Covid-19 Pandemic, restrictions set in place at the Forsyth Conference Center will not allow an event with more than 100 people in the building at one time. The conference center is a state run facility, therefore must follow state guidelines.
This decision was extremely sad for us, as we have not missed a festival in our 17 year history. Our main concern is the safety of our vendors, guests, volunteers, sponsors and our community.
Please know that SAA and the Cumming Arts Center plans to return in 2021 and host the Christmas Arts & Crafts Festival at Lanier Tech in grand fashion! We value your support, appreciate your past involvement and look forward to working with you next year! We will miss all our incredible vendors, your smiling faces and holiday spirit!! The 2021 festival dates will be November 20th and 21st, so, MARK YOUR CALENDARS! We will plan to have the 2021 applications ready after the first of the year.
While the Art Center is currently closed, it is best to contact the festival committee by email if you have any questions. Please provide a phone number in your correspondence and we will do our best to answer any questions.
Stay safe, stay healthy and we will see you next year!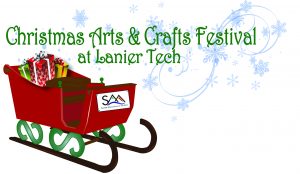 Christmas Festival Vendor Application Submission
Vendor Application Form
Please print the Festival Guidelines
Festival Guidelines
And the Application instructions
Application Instructions