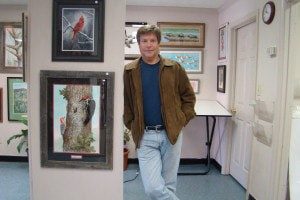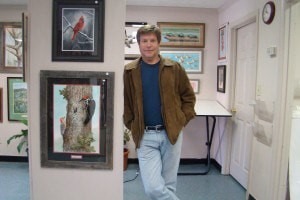 Alan r. young
Wildlife Artist Alan R. Young is well established throughout the south for his Birds of the Appalachia paintings. His technique, watercolor is dry brush, differs from traditional watercolor, allowing for increased detail and construct. Many who view his paintings for the first time often mistake the work for photography. Among his many followers and collectors, his "split study" portrait of both the Great Horned Owl and the Barred Owl (circa. 2018) continue to receive tremendous accolades.
2019 also marks the Twentieth Anniversary of his teaching of "Pen and Ink Drawing" classes at the prestigious John C. Campbell Folk School in Brasstown, North Carolina. Apart from the School, Alan is always available to discuss individual and group classes, fees and travel included – anywhere within a 300-mile radius is open.
Critiques and consultation are always cost free for any previous student.