All Classes are held at the Brannon-Heard House


in Downtown Cumming: 111 Pilgrim Mill Road
Instructor
Select Name for Bio
Class Description / Level
Fee and Material List / Print Info
Painting
Beginner Encaustic Painting
What is Encaustic Painting? The word "Encaustic" is a Greek word meaning "to heat or burn in". Encaustic medium is made of natural Beeswax and Damar Resin (crystallized tree sap). The beeswax and resin is melted, pigment can be added, and applied in layers to a porous surface with brushes and other tools. Wax layers are then reheated to fuse it to the previous layer. Encaustic mediums and paints are a versatile, spontaneous medium. They can be re-melted to create different effects, layered in opaque or translucent layers, modeled, textured, scraped, sculpted, polished, or combined with a variety of materials to create collage works. Unlike other paints, encaustic is never wet or dry – it goes from a liquid to a solid state and back again in seconds, allowing additional layers to be added immediately.
This class will teach you the basics in Encaustic painting. Learn how to melt the medium and keep it within a safe working temperature, tools required and safety precautions to get you started. Experiment with different materials to create an 8 x 8 collage.
Level: Beginner
February 27
March 20
April 24
10AM – 3PM
Abstract Painting With Acrylics
Have you ever wanted to try painting but thought, "I can't even draw a stick figure!" Well, maybe it's time you give abstract painting a shot. In this 2.5 hour workshop, you'll tap deep into your right brain as we explore this truly expressive and creative form of art. You'll learn strategies for creating original abstract paintings in your individual style.
We'll start by discussing abstract art and looking at examples
Next, we'll talk about the basics for composing a painting, touching on color theory and composition principles.
Then, we'll talk about 2-3 different approaches to abstract painting and create a study (small practice piece) using each approach.
Finally, you'll use the strategies that you learned to create an original abstract painting
Print Class Info and Material List
Level: Beginner/Intermediate
Intro to Palette Knife Painting
Have you ever admired a painting that had tons of texture and unique blends of color? Chances are it was created with an impasto painting method often done using a palette knife. The knives allow you to use thick layers of paint, leave highly visible marks and apply them in a loose, energetic manner. This 2 1/2 hour workshop will show you how to get started with palette knife painting and different strategies for creating a range of effects.
We'll start by discussing different palette knives and mediums
Next, we'll talk about techniques to using palette knives
Then, we'll do a painting exercise designed to loosen up and get comfortable with the palette knives
Finally, we'll walk step-by-step through a painting
You will leave with one painting and knowledge to start palette knife painting on your own.
Print Class Info and Material List
Level: Advanced Beginner/Intermediate
February 20
March 3
2 PM – 5 PM
What better way to start off the day than with a little caffeine and creativity? You'll have a blast as I guide you step-by-step to creating your very own painting masterpiece (this month's painting pictured left). No previous painting experience is required. Coffee, donuts and all art supplies are included in the class fee. Class will last approximately 2 hours.
Level: Any
February 13
March 3
10 AM – 12 PM
This class will show how to incorporate both dry and water-soluble pencils and illustrate various ways to create rich, vibrant drawings and paintings. This four-hour workshop will teach you everything there is to know about color pencils, the perfect papers to use, "tricks of the trade" and complete a small drawing. Cost of the workshop includes all supplies except color pencils. Students are encouraged to know basic drawing skills and bring small basic sets of both dry and water-soluble color pencils.
Print Class Info and Material List
Level: Advanced Beginner/Intermediate
Advanced Color Pencil Techniques
This six-hour workshop is for the intermediate/advanced student who is looking to learn photo-realism techniques in color pencil. Students with intermediate/advanced drawing skills will learn advanced steps using dry and water-soluble color pencils and work on a small drawing from a photograph. Students must be prepared for class with a graphite drawing on Stonehedge paper no larger than an 8×10 (Please see material list for complete information).
Print Class Info and Material List
Level: Intermediate/Advanced
$125.00
See Material List
Creative Pattern Design (Zentangle®)
Creative Pattern Design is an ancient form of artwork that has been scientifically proven to improve focus, creativity and reduce stress levels.
Coloring books for adults are all the rage right now! How would you like to learn how to create your own artwork? This class is for all levels of drawing ability. Learn different patterns and work on completing a small drawing in a fun, creative and relaxing environment. These design techniques are extremely easy to learn and can be applied in all types of artwork and crafts.
Level: Beginner
Drawing
Do you break out in a cold sweat at the thought of having to draw a stick figure? Perhaps you enjoy sketching, but you can't figure out how to make your subject more realistic? If so, this class is for you!
You will learn several different techniques to draw, so that you can choose which method you are most comfortable with, and learn to apply the methods to subjects of your choosing. Techniques covered will include:
Basic shapes Contour drawing
Gesture drawing Proportions
Value Perspective
Shading techniques, including hatching, stippling, and blending
Bring a sketchbook and sketch pencils, and be amazed at what you can accomplish!
Level: Beginner
Four, 1-hour
Sessions:
January 23
January 30
February 6
February 20
1 PM – 2 PM
Natural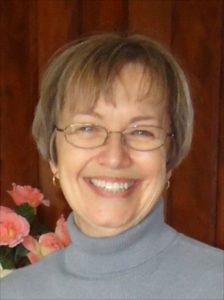 Edible Art 101 – Fondant and Chocolate
In this three hour class, learn to make easy marshmallow fondant and use it to create simple fondant figures and flowers.
Learn the basics of melting chocolate to use for dipping or to create chocolate figures and designs. Decorate 6 cupcakes to take home.
Develop skills that you can use to create unforgettable treats for friends and family.
Level: Beginner and Up
$40.00
And $10.00 materials fee to be paid to the instructor on the day of the class.
Natural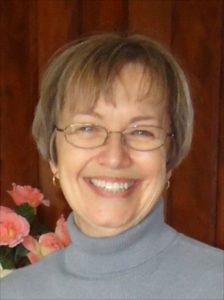 Edible Art 102 – Make a Hedgehog
Learn to carve a small cake into the shape of a hedgehog.
We'll use fondant to create the face and ears and slivered almonds for the spines.
Develop skills that you can use to create unforgettable treats for friends and family.
Level: Beginner and Up
$40.00
And $10.00 materials fee to be paid to the instructor on the day of the class.
Natural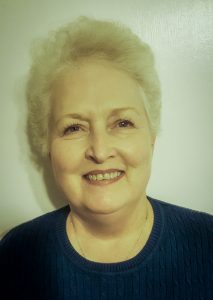 Natural Eggshell art – Faberge Style Egg Art
A pre cut partially prepped goose egg and rhea egg will be supplied for this class along with ALL of the necessary class supplies.
Students will need to bring small sharp scissors, a tape measure, a towel, Baby wipes, and any magnification devices and lights that they use for their hobbies at home.
Students will take home two completed pieces of egg art. One is a free standing goose egg floral design and the second is a hinged silk charmuese lined rhea egg jewel box. Students will make color choices and paint in class.
Bring a bag lunch .
Level: Beginner
$95.00
Materials will be supplied by instructor.
March 6 &
March 13
11 AM – 3 PM
Jewelry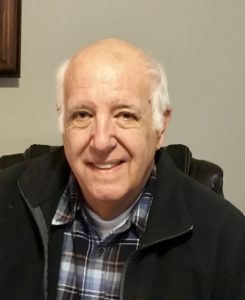 Beginner Chainmaille Jewelry
This class is designed for the beginner who wants to learn more about making Chainmaille jewelry. In the class, I will teach the basics of opening and closing jump rings and the fundamentals of making jewelry with unsoldered rings. We will make a Byzantine bracelet in copper (sterling silver is available at additional cost). I will supply all jump rings required to make a completed bracelet as well as pliers (flat nose and bent nose) and written instructions. If time allows we will also make a pair of matching earrings. A magnifying device such as an Optivisor like device will be helpful and can be purchased inexpensively from Hobby Lobby, Michaels or Harbor Freight using one of their discount coupons.
Level: Beginner
$40 – Copper Bracelet
$80 – Silver Bracelet
Material List:
Student to bring Optivisor (see description on left).
Bring bag lunch.
March 13
March 27
10:00 AM – 3:00 PM
(Lunch break included)
Deadline to register:
March 13th Class – February 27th
March 27th Class – March 13th